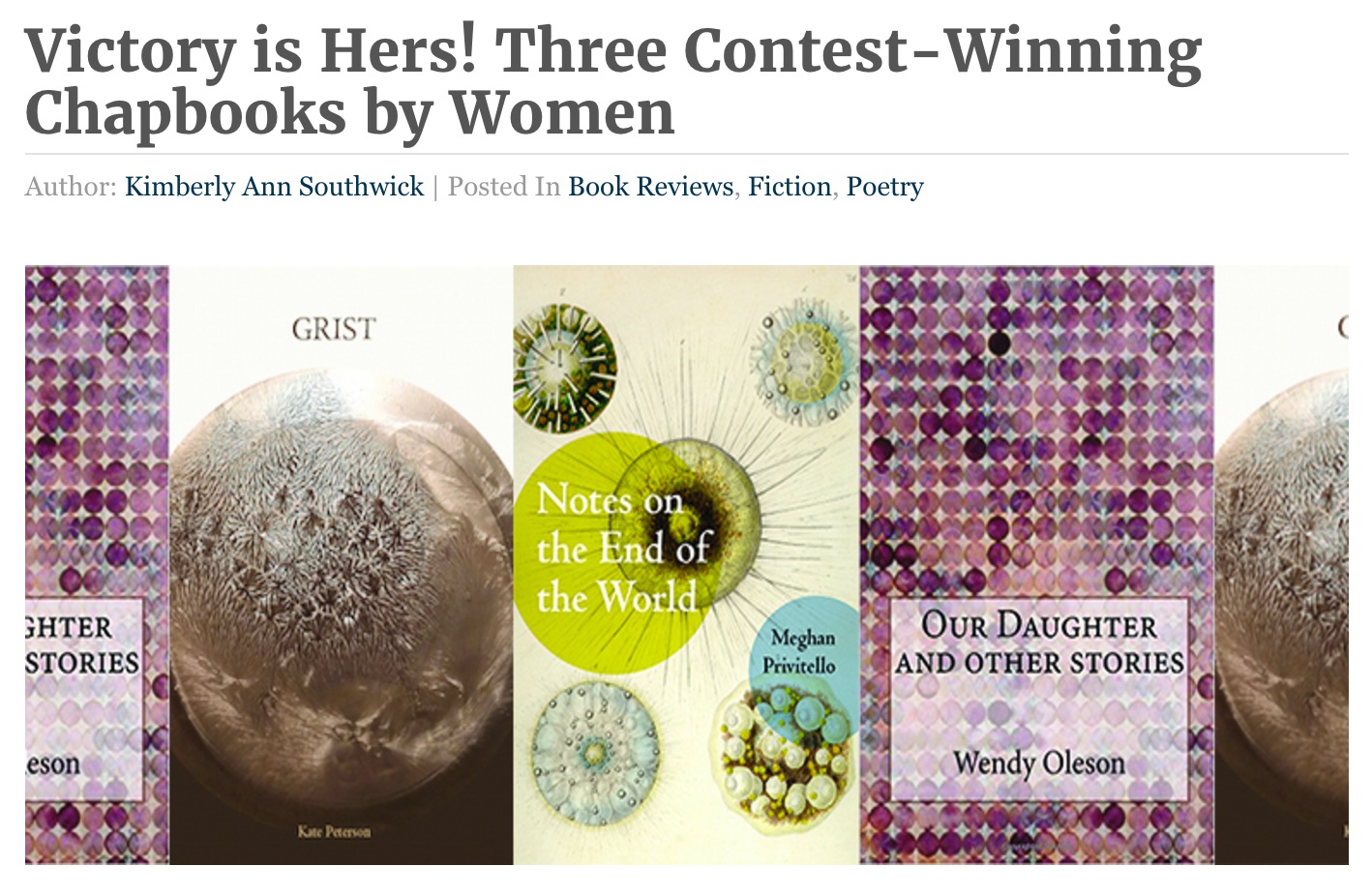 The lovely Kimberly Ann Southwick reviewed 3 award-winning chapbooks (all by women!) over at Ploughshares and Floating Bridge Press's very own Kate Peterson was included.
Read the whole review here.
Thank you Kimberly, for this great review!
Peterson is at her best when allowing her speaker to muse on a body's perceived abnormalities in a way that invites a reader in to understand them as differences instead.
---
Are you a Washington State poet? We'd love to read your chapbook! Our chapbook competition is currently open, find out more and submit here.