Attention Washington State poets! We are ready to read your chapbooks! Our annual chapbook competition is open to submissions.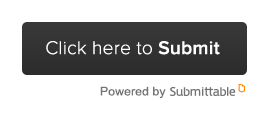 Floating Bridge Press's Poetry Chapbook Competition began in 1995 with the publication of Joannie Kervran's A Steady Longing for Flight. Our annual competition is an open competition for Washington State poets in which manuscripts are judged anonymously.
The winning poet receives a minimum of $500, 15 copies of a perfect-bound, archival-quality chapbook, local promotion, distribution of the chapbook, and a featured reading in the Seattle area. Three or four finalists receive $50 each and are also featured at the winner's reading. In 2015, 2016, and 2017 we published 2 finalist's chapbooks along with the winning chapbook.
All entrants are considered for inclusion in Pontoon Poetry and receive a copy of the winning chapbook.  All poems chosen for Pontoon Poetry are considered for the Paula Jones Gardiner Memorial Award.
Stay tuned for updates on Twitter and Facebook.  We look forward to reading your work!