Welcome to Floating Bridge Press.
Floating Bridge Press's mission is to recognize and promote the work of Washington State's poets via an annual poetry chapbook competition; publication of full-length books and an annual journal, Floating Bridge Review; and poetry readings we have the pleasure of sponsoring and hosting.
Want to stay in the loop? "Like" the Floating Bridge Press Facebook page and follow us on Twitter to receive announcements and invitations to upcoming readings and contests.
News! Floating Bridge will publish TWO chapbooks in 2015. Read more here.
New books from Floating Bridge Press
Above the Pear Trees, by John Whalen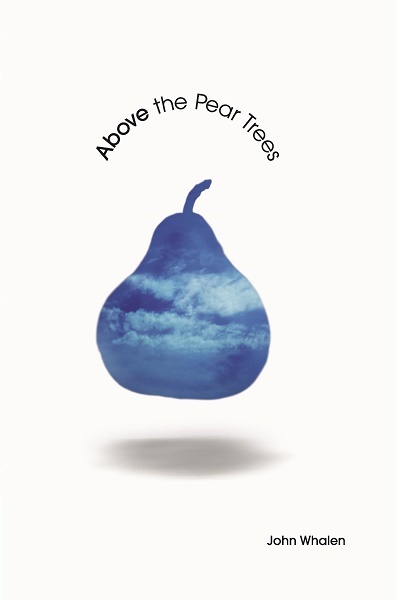 Winner of the 2014 Floating Bridge Press Chapbook Award. John Whalen lives in Spokane and is the author of In Honor of the Spigot and Caliban. His work has appeared in Epoch, The Gettysburg Review, VQR, and CutBank. While working in the printing and technology fields, he has also taught writing to students in elementary school, high school, and college, as well as to senior citizens in a psychiatric center.
Read John's poem "A Drunk Cowboy, Stoned."
Learn more about John and his book in a review in the Spokane Islander.
Floating Bridge Review No. 7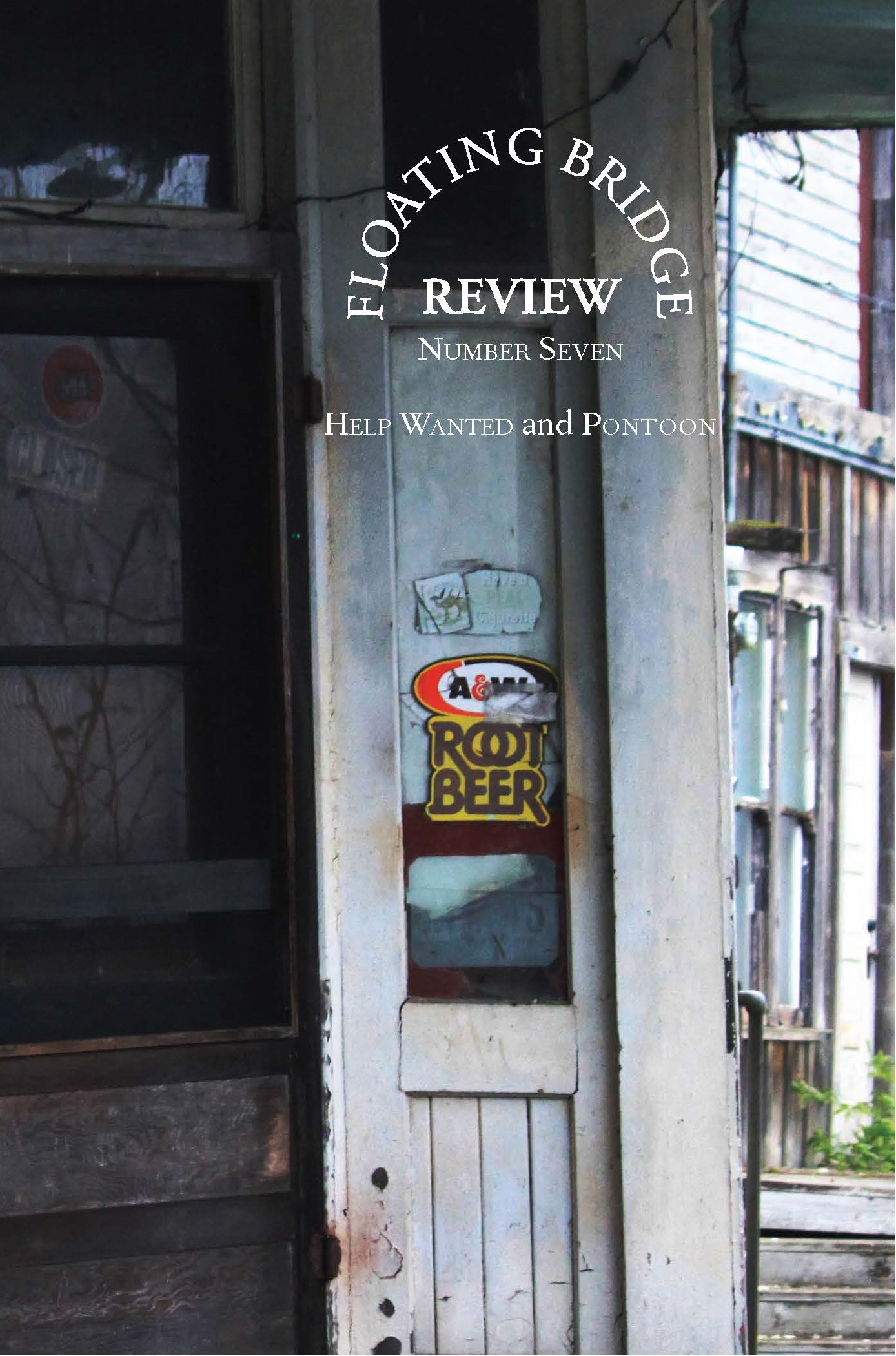 The 2014 issue of Floating Bridge Review starts with "Help Wanted," poems about work—jobs ranging from the ridiculous to the dangerous, the humiliating to the transformative, the tedious to the just plain nonexistent. Guest edited by Elizabeth Austen, Washington State Poet Laureate. Floating Bridge Review No. 7 also has "Pontoon," selections from entries to the 2014 Floating Bridge Press chapbook competition, including poetry from this year's winner, Above the Pear Trees, by John Whalen.
Other recent titles
About Face, by Ann Gerike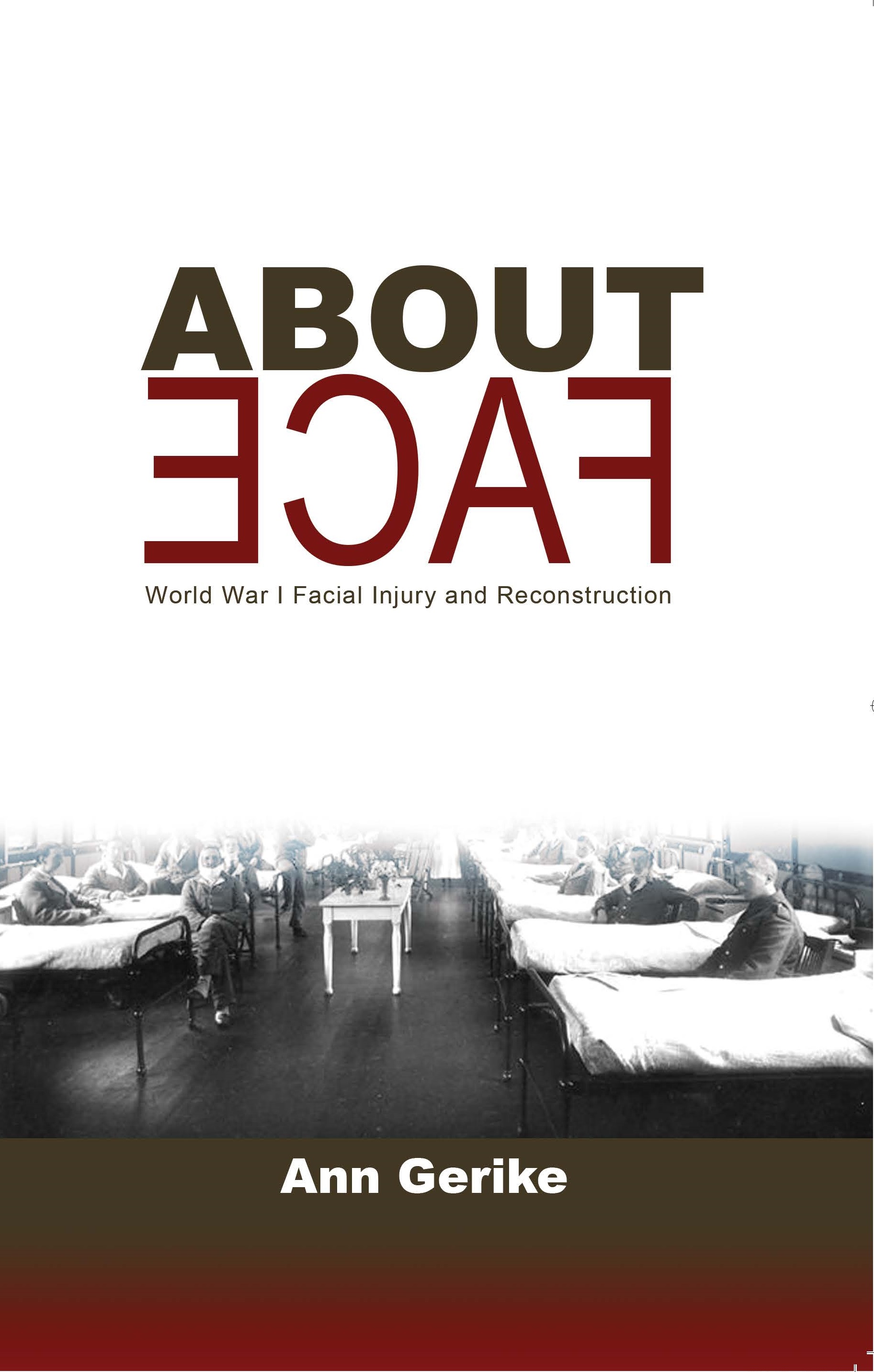 We're delighted and proud to publish Ann Gerike's full-length manuscript, About Face: World War I Facial Injury and Reconstruction.
In compassionate and powerful poetry and prose, About Face describes some of the thousands of forgotten facial reconstructions, many of them remarkably successful, performed at the Queen's Hospital in England between 1917 and 1925, and the stalemated four-year trench warfare on the Western Front which produced most of the facial damage. Photographs.
Click here to order your copy.

Dennis Caswell, Phlogiston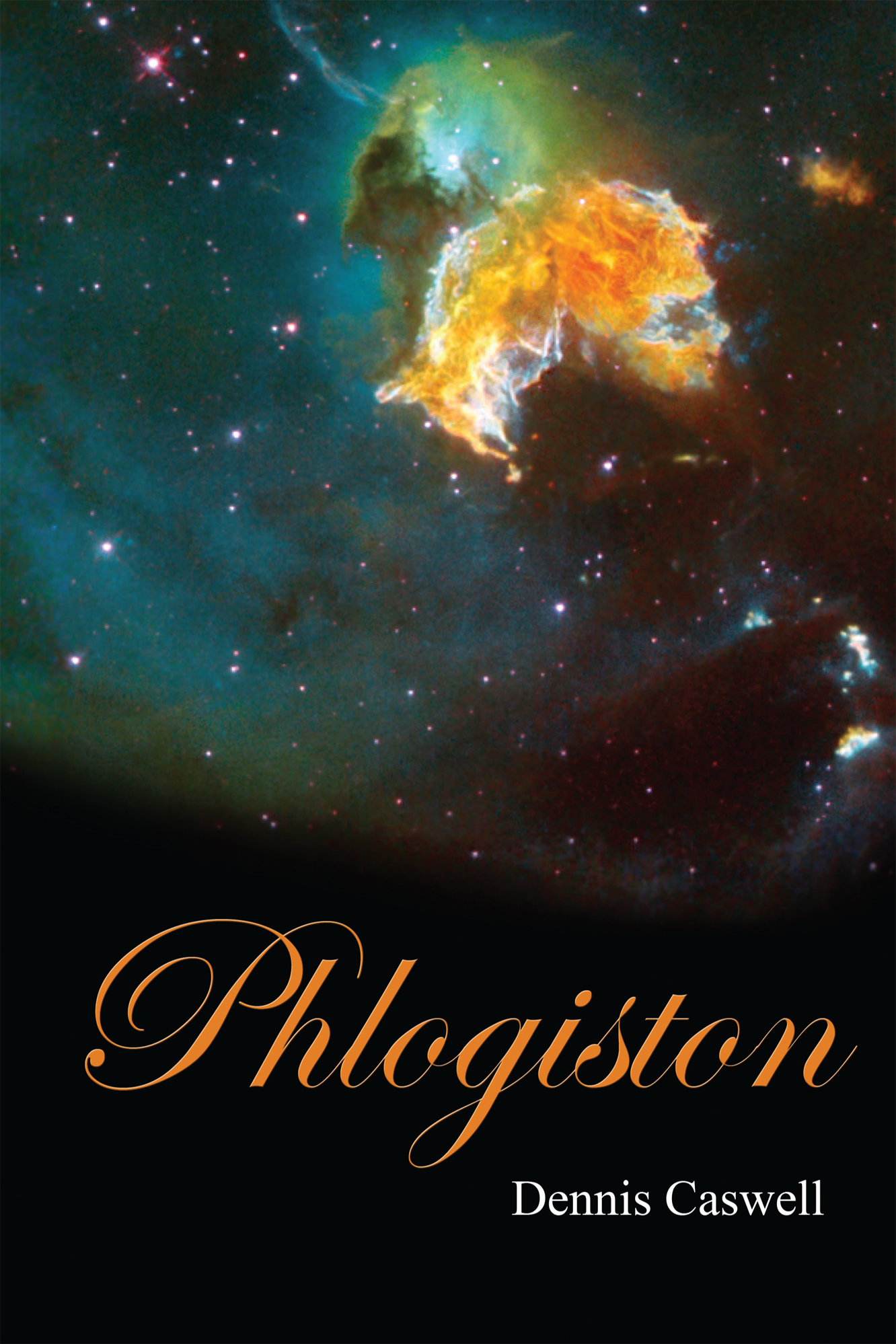 Phlogiston, by Dennis Caswell (featured, with Sharon Cumberland, in Floating Bridge Review #3). "The poems of Phlogiston are brimful with humor, intelligence, love of language … and sexiness. Joyful hilarity is balanced by a deeply personal and thoughtful poignancy."–Peter Pereira.
Read more about Dennis and click here to order your copy.


Molly Tenenbaum, The Cupboard Artist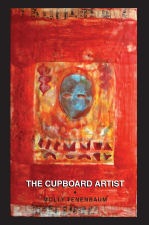 A full-length collection by Molly Tenenbaum titled The Cupboard Artist.
"In Molly Tenenbaum's The Cupboard Artist we get mauve and jet and puce and garnet, bronze gold thread, and flame. We get caterpillar yarn, chocolate suede, clotted malt, and firefall velvet dresses and blue aromas of pine. We get braids of burlap and rose brown grass and wedges and spindles and trusses and tweezers and peppercorn cheese. In short, we get every color, texture, taste and almost-fingertip-touched longing, in this keenly noticed collision of the inner and outer life, this erotic, musical, painterly, reflective and seriously joyous book. I love every page of it." —Christopher Howell
"These densely imagistic poems are no stream of consciousness, but instead a stream of conflicting desires. Molly Tenenbaum presents us with food and flesh and the hunger that comes from wanting them even as you hold them in your hands—in such a richly populated world of things, she gives us true longing. While the possibilities are endless—say this, say that, 'Say he never came back. Would you still / love to be alone?'—the woman, that held-at-a-distance 'her,' that these poems turn their gaze on can't decide how to embrace the incompletion of desire. And so we join her in the pleasures of hunger, like the bees, 'confused, so much air / between them and the flowers.'" —Keetje Kuipers
Martha Silano reviews Molly's book at Ron Slate's "On the Seawall."