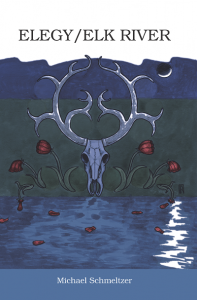 Winner of the 2015 Floating Bridge Press Chapbook Award. Elegy/Elk River is a moving, fractured narrative told through multiple perspectives. These lyrical poems spiral through time around one common loss, ultimately asking the reader to examine childhood, memory, and what we think we know of shared experiences. Michael Schmeltzer was born and raised in Japan before moving to the United States. He earned an MFA from the Rainier Writing Workshop at Pacific Lutheran University. His honors include numerous Pushcart Prize nominations, the Gulf Stream Award for Poetry, and the Blue Earth Review's Flash Fiction Prize. He has been a finalist for the Four Way Books Intro and Levis Prizes, Zone 3 Press First Book Prize, as well as the OSU Press/The Journal Award in Poetry. He helps edit A River & Sound Review and has been published in PANK, Rattle, Natural Bridge, and Mid-American Review, among others. He lives in Seattle.
2015. 40 pages. $10.00. ISBN: 978-1-930446-38-0.
Brian Cooney grew up in New York and lives now in Spokane, where he teaches literature at Gonzaga University. His poems have appeared in journals including Lumina, Pacifica Literary Review, Right Hand Pointing, and Floating Bridge Review. His chapbook The Descent of Ham (alice blue) will also be published in 2015.
2015. 48 pages. $10.00. ISBN: 978-1-930446-39-7.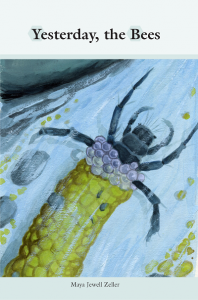 Maya Jewell Zeller spent her childhood in various Pacific Northwest towns as well as in Des Moines, Iowa. She has taught high-school
and college students, fourth graders, and senior citizens, and has served as writer-in-residence at the H. J. Andrews Experimental Forest. Maya is author of the book Rust Fish, fiction editor for Crab Creek Review, codirector of the Beacon Hill Reading Series, and professor at Gonzaga University in Spokane. Her work has won many awards and appears widely.
2015. 48 pages. $10.00. ISBN: 978-1-930446-40-3.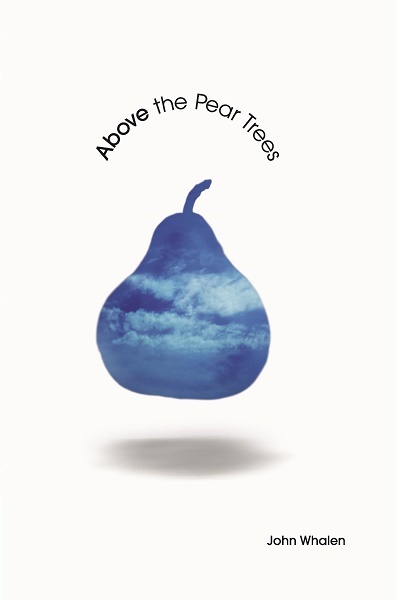 Winner of the 2014 Floating Bridge Press Chapbook Award. John Whalen lives in Spokane and is the author of In Honor of the Spigot and Caliban. His work has appeared in Epoch, The Gettysburg Review, VQR, and CutBank. While working in the printing and technology fields, he has also taught writing to students in elementary school, high school, and college, as well as to senior citizens in a psychiatric center. Read about John and his book in a review in the Spokane Islander.
2014. 48 pages. $10.00. ISBN: 978-1-930446-36-6.
Ghost House by Hannah Faith Notess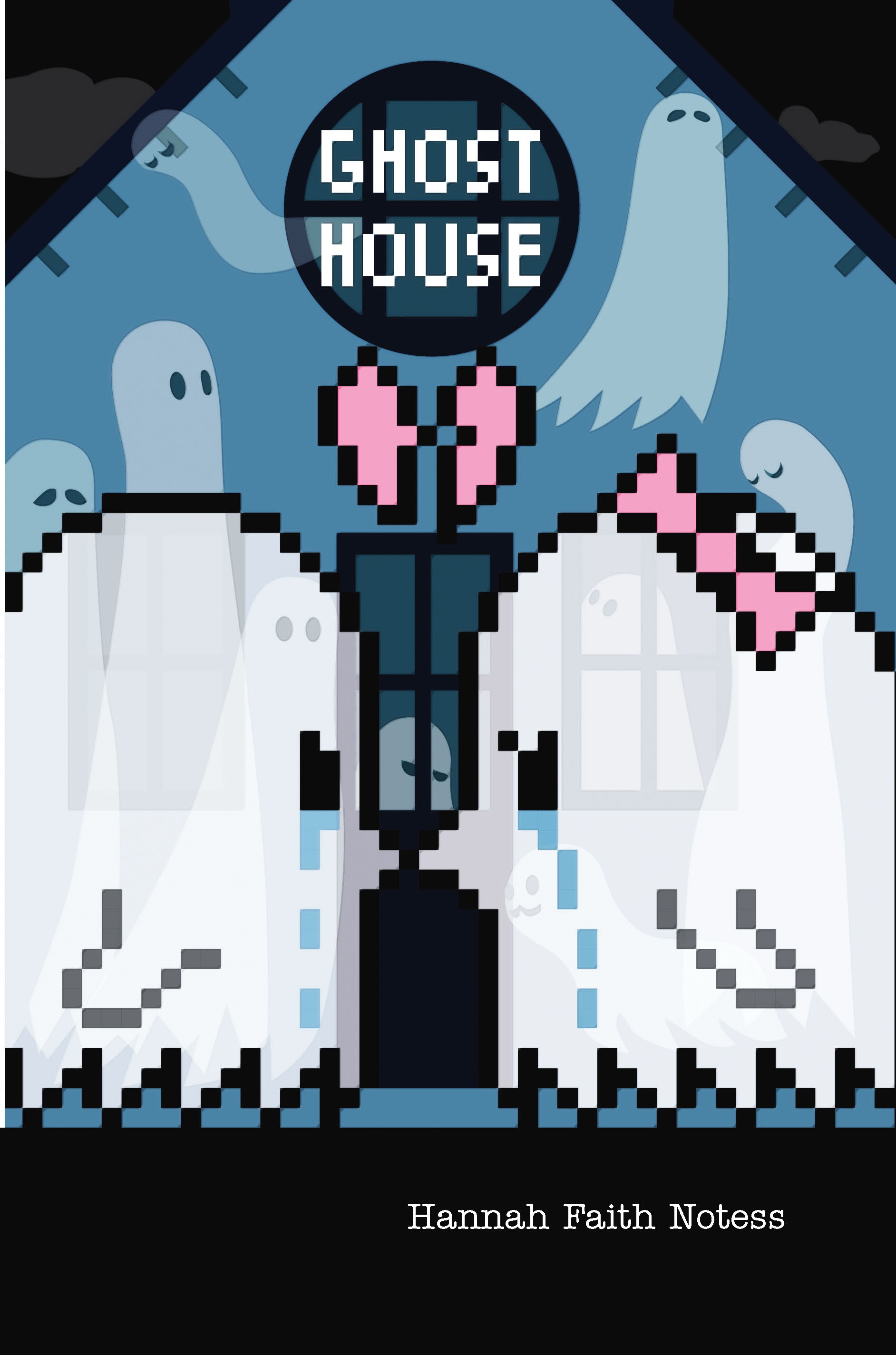 Winner of the 2013 chapbook award. Hannah Faith Notess is managing editor of Seattle Pacific University's Response magazine and editor of Jesus Girls: True Tales of Growing Up Female and Evangelical (Cascade Books, 2009), a collection of personal essays. She earned an MFA in creative writing at Indiana University, and she held the 2008–2009 Milton Center fellowship at Image journal.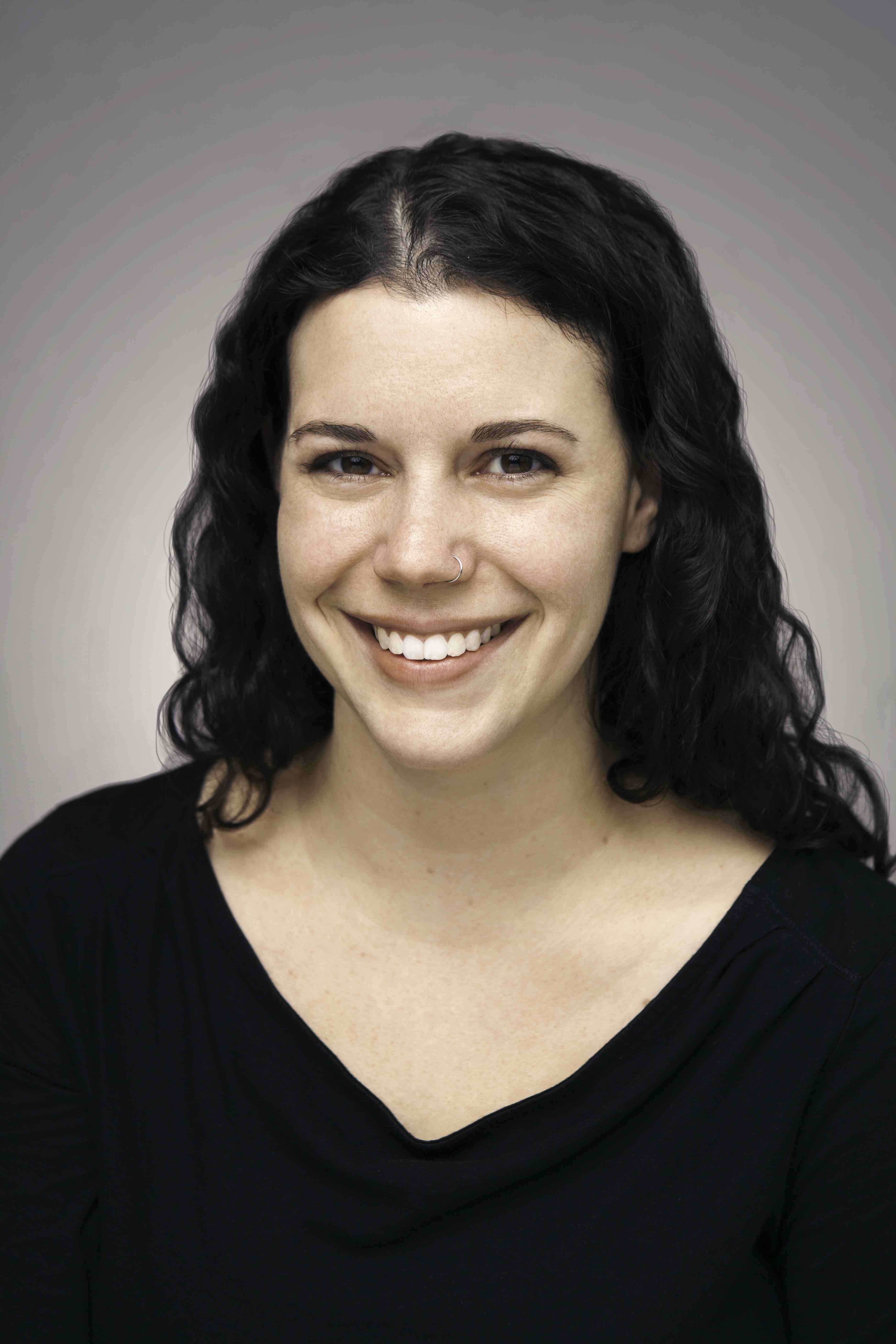 Her poems have appeared in Rattle, Slate, Los Angeles Review, Crab Orchard Review, and Poet Lore, among other journals. She lives in Seattle with her family. Learn more about her work at her website. Read the review of Ghost House in The Stranger.
2013. 48 pages. $10.00. ISBN: 978-1-930446-34-2.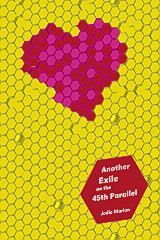 Winner of the 2012 chapbook award. Recent poems by Jodie Marion have appeared in Best New Poets 2011, Narrative Magazine, The New Guard Literary Review, and elsewhere. She lives in Vancouver, Washington, with her husband and four wild children.
2012. 40 pages. $10.00. ISBN: 978-1-930446-30-4.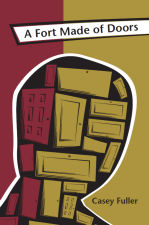 Casey Fuller has lived in the Northwest for 33 years. He was born in Olympia, Washington, where he was educated at public schools and The Evergreen State College, where he studied literature and cognitive science. He has done the following for a job: auto detailer, burrito roller, fruit vendor, note taker, office worker, and forklift driver. For the last five years he worked in a warehouse where he listened to audio books and wrote poems during his breaks.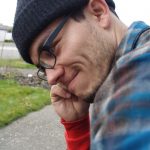 His poems have appeared in Crab Creek Review, Palabra, Switched-on Gutenberg, and A River and Sound Review. He received his MFA from the Rainier Writing Workshop at Pacific Lutheran University in 2008. In 2009, the city of Olympia awarded him its Here Today art grant. In 2010, he won the Jeanne Lohmann Poetry Prize.
2011. 40 pages. $10.00. ISBN: 978-1-930446-27-4.
The Chewbacca on Hollywood Boulevard Reminds Me of You by Laura Read
[sold out]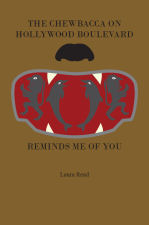 Laura Read was born in New York City but has lived most of her life in Spokane. She studied English and French in college. After college, she taught high school for two years before returning to school for an M.F.A. in poetry. Since completing her degree, she has been writing poetry and teaching composition, creative writing, and literature courses at Spokane Falls Community College.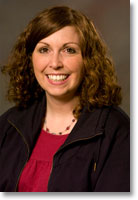 She serves as coadvisor of SFCC's creative arts magazine, The Wire Harp, and as cohost of the Beacon Hill Reading Series. Laura has published poems in a variety of journals, most recently in Poet Lore, The Spoon River Poetry Review, The New Ohio Review, and Pank. She lives in Spokane with her husband, Brad, and their two sons, Benjamin and Matthew.
2010. 32 pages. Sold out. ISBN: 978-1-93044-625-0.
Lamp of Letters by Katharine Whitcomb
[sold out]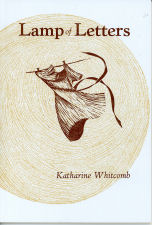 Katharine Whitcomb is the author of a collection of poems, Saints of South Dakota & Other Poems, which was chosen by Lucia Perillo as the winner of the 2000 Bluestem Award and published by Bluestem Press. Her poetry awards include a Stegner Fellowship at Stanford University, a writing fellowship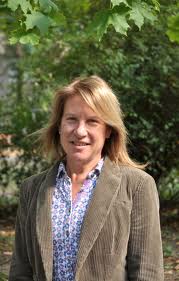 at the Fine Arts Work Center in Provincetown, and a Halls Fellowship at the Wisconsin Institute for Creative Writing. She currently coordinates the writing program at Central Washington University.
2009. 42 pages. Sold out. ISBN: 978-1-930446-21-2.
After by Nancy Pagh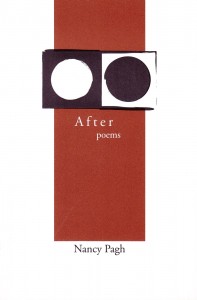 "Nancy Pagh is that rare poet who can combine the intensely personal with impeccable craft and aesthetic distance. The taut energy and honesty of these poems break your heart. The tribute Pagh pays to other poets and the sophisticated skills she applies to every line make you shiver with delight. These are poems to treasure." —Lorna Crozier, author of The Blue Hour of the Day: Selected Poems
"After is the perfect title for this book: Pagh pays homage to the poets her poems are modeled after, while construing gestures and images that are completely faithful to what she has lived and loved. She enacts a dazzling union between the concept that shapes the poems and the human experience that energizes them. This is a completely satisfying book." —James Bertolino, author of Snail River.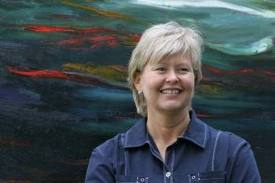 Nancy Pagh teaches English and Canadian Studies at Western Washington University. She lives in Bellingham. Her first book, No Sweeter Fat, won the 2006 Autumn House Poetry Prize.
2008. 42 pages. $10.00. $12.50 signed. ISBN: 978-1-930446-19-9.
Boxing the Compass by Holly Hughes
[sold out]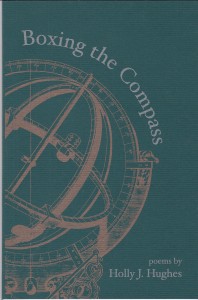 "How do we find our way—on the open ocean, in love, in life? For a navigator, philosophical questions have vital consequences. What is true? How do we find out where we're going when as soon as we plot where we are, we've moved on? In these deft lyrics, Holly Hughes charts a course based in mystery, in the uncertainty of human attempts to know the earth and to comprehend this life. 'How will she learn to ride the swell, let the earth curve her?' This poet's Zen question opens us to possibilities as vast as the ocean." —Peggy Shumaker
"These smart, sensuous poems achieve a rare balance of knowledge, imagination, and memory, moving with a navigator's skill through realms at once indelible and transient. Boxing the Compass offers a poet's wisdom culled from vivid experience. Holly Hughes sails along the edge of worlds, alive to 'How we always fetch up/somewhere other than we plan, and takes us with her, true to the magnetic pole of her own shifting heart.' " —Stan Sanvel Rubin


Holly J. Hughes has spent the last 28 summers working on the water in Alaska in a variety of capacities, from cook/deckhand on a salmon gillnet fishing boat to skipper of a 65-foot schooner. Her poems have picture of Holly J. Hughes appeared in the anthologies Dancing With Joy: 99 Poems, America Zen: A Gathering of Poets, and Family Matters: Poems of Our Families, as well as in the Alaska Quarterly Review, Bellingham Review, and The Midwest Quarterly, among others. A graduate of the MFA program Rainier Writing Workshop offered through Pacific Lutheran University, she teaches writing at Edmonds Community College and codirects the Convergence Writer's Series. She lives in a log cabin built in the 1930s in Indianola, Washington.
2007. 40 pages. Sold out. ISBN: 978-1-930446-16-8.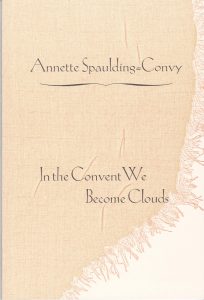 "These clear-eyed poems sparkle with smoldering intelligence and quiet wit, while challenging familiar notions of ritual and religion. All in all, a dazzling collection of much warmth and humanity that will inspire you to laughter and contemplation." —Jeannine Hall Gailey
"We are taken into a world of rosaries and Wonderbras, confessionals and ginseng cigarettes, prayer and Patsy Cline. Spaulding-Convy has a gift for capturing the moment and her poems will leave you with the taste of salvation on your tongue." —Kelli Russell Agodon
In The Convent We Become Clouds explores in a series of deft, witty, sexy, and soulful poems the misunderstood, idealized, and marginalized life of a modern Roman Catholic nun. In these poems, set in the outdated and patriarchal institution of the convent, Annette Spaulding-Convy comments on the American woman's struggle for identity in contemporary culture.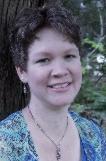 Annette Spaulding-Convy attended Dominican University of California and the Graduate Theological Union in Berkeley. She joined a Roman Catholic religious order and taught English, theology, and Latin to high school students in the San Francisco area. She now lives in Kingston, Washington, with her husband and two children. Her poems have appeared in Prairie Schooner, North American Review, Crab Orchard Review, and in Pontoon 7 and Pontoon 8. She enjoys cooking, politics, anything ancient or medieval, minor to moderate earthquakes, and a scorching sunny day. This is Spaulding-Convy's first chapbook.
Read "Always a Bridesmaid Never a Bride: Breaking the Curse of the Finalist," by Annette, on our blog.
2006. 40 pages. $10.00. ISBN: 1-930446-13-6.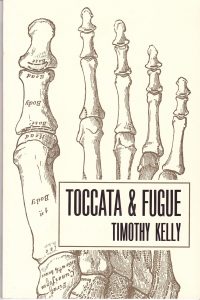 "Toccata & Fugue takes us on a tour of the body — that 'slab of gristle, jar of clay' — celebrating its capacity to heal, while at the same time acknowledging the raw fact of pain. Kelly's poems build their graceful structures from his work as a therapist, manipulating 'the hard things / at the center of each lasting story, luminous, / resonating, strangely articulated, true.'" —Lucia Perillo
"I know of no one else with such command of, and feeling for, the language of physiological particulars that he can make it sing, even in the most clinically precise usages. The foot, the tongue, the spine, in all their precious and mechanical inevitability, are made beautiful by dint of Kelly's enormous affection and faultless ear. There is deep mystery (and wonder) in the body's flex and stillness, and in this stunning sequence Tim Kelly offers it to us with both hands." —Christopher Howell


Timothy Kelly was born and educated in northern Ohio. He received his MFA from Boston University, and his MPT (physical therapy) degree from the University of Washington. His first book, Articulation, was published by Lynx House Press in 1993; his second, Stronger, won the FIELD Poetry Prize and was published by Oberlin College Press in 2000. His poems, which reflect an abiding interest in the movement, structure, and beauty of the human body, have appeared in The Iowa Review, Crab Creek Review, and other journals. He works in Olympia, Washington, as a physical therapist, teaches periodically at the Evergreen State College, and is married and the father of two teenage boys. He spends his spare time swimming, gardening, doing yoga and the laundry, and arguing about whose turn it is to mow the lawn.
Read "The Story of My Chapbook—by Tim Kelly" on our blog.
2005. 40 pages. $10.00. ISBN: 1-930446-11-X.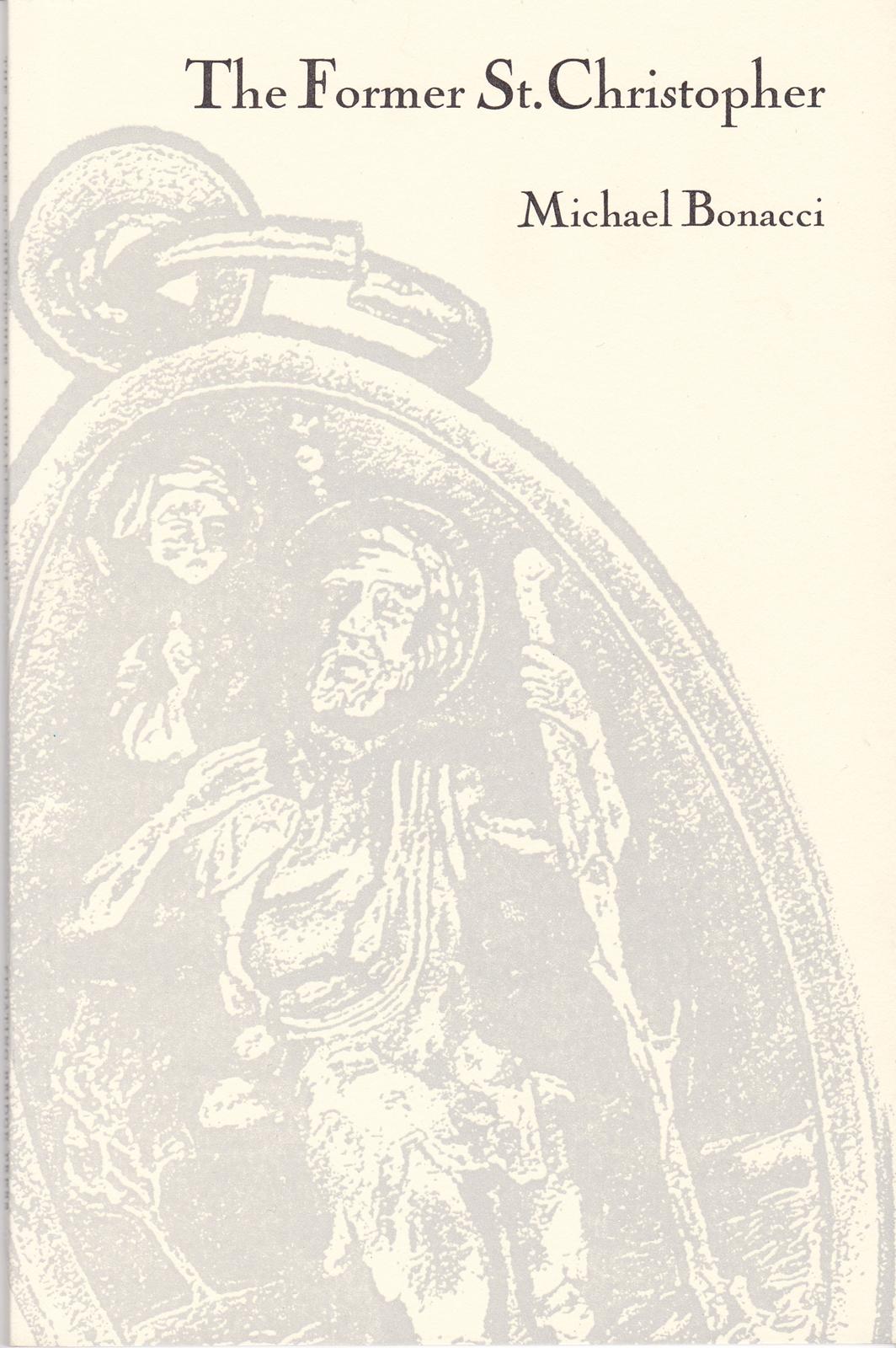 The Church declared St. Christopher more myth than reality, but tradition is so much more enduring than authority — and so he continues to hoist us up, protecting us on our many and varied journeys. For these journeys can be perilous. Anyone who has cared for a loved one through a terminal illness knows that sometimes it is all too much — and so we call upon our saints and build little altars of memories and glimpses of who we have lost, and who we were as caregivers or parents or friends. Even without the assistance of faith, we learn to bear one another's burdens, our words a way of ensuring — not immortality for those who have died — but a familiarity and communion that endures in the telling.


Michael Bonacci received his MFA in creative writing from Vermont College. Besides writing poetry, he enjoys adapting historical documents for the stage and has had several plays produced in New York, Minneapolis, and Seattle. He is a former Anglican priest, and he also lived and studied at a Benedictine monastery and Buddhist zendo. After managing several nonprofit organizations in the Midwest and Seattle, he moved to the Skagit Valley in northern Washington, and now lives with his partner, David Bricka, near the Cultus Mountains.
Read "A Ten Year Journey—Michael Bonacci" about the origins of this chapbook.
2004. 32 pages. $10.00. ISBN: 1-930446-09-8.